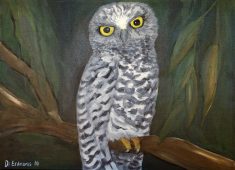 As an abstract and landscape painter, the inspiration for my work comes from the beautiful Australian landscape and from my imagination
I will draw the composition with charcoal directly onto the canvas, then build up the layers to form the finished piece.
I like to paint subjects that form a sense of drama and intensity in conjunction with interesting composition, pure colour and various techniques.
My landscape artworks are usually of the sky, cityscapes and the land. I am also inspired by animals and nature.