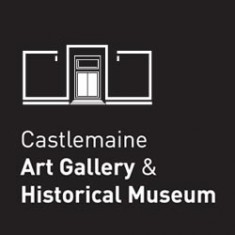 The Gallery
The Gallery has always specialised in Australian art. Its particular strength is in major works of the late 1800s, the Golden Period of Australian painting, and the Edwardian era. Traditional landscape painting is a feature of the collection. More contemporary artists are also well represented.
Earlier artists include Louis Buvelot, Fred McCubbin, Tom Roberts, Arthur Streeton, Walter Withers, David Davies, E.Phillips Fox, Rupert Bunny, Max Meldrum, Percy Leason, R.W.Sturgess, John Russell, A.M.E.Bale, Hugh Ramsay, Dora Meeson, Clarice Beckett and John Longstaff.
Modernists include William Frater, Arnold Shore, Margaret Preston, Sybil Craig, Roland Wakelin, Russell Drysdale, Fred Williams, John Brack, Eric Thake, Albert Tucker, John Perceval, Clifton Pugh, Lloyd Rees, Ian Fairweather, Charles Bush and Roger Kemp.
More contemporary painters include Rick Amor, John Dent, Wendy Stavrianos, Ray Crooke, Robert Jacks, Jeffrey Smart, Ian Armstrong, Paul Cavell and Brian Dunlop.
The Higgins Bequest has enabled acquisition of a representative collection of Australian ceramics, both functional and non- functional.
The Gallery collects photographic images of Australian artists by Australian photographers and has built up a quality collection by such noted photographers as Max Dupain, David Moore, Richard Beck, Olive Cotton, May Moore, Pegg Clarke and Michel Lawrence.
The Museum
Drawing on the Historical Museum's collection, the thematic exhibition Camp to City: Castlemaine and Mount Alexander District presents a rich and colourful history. Themes include: indigenous Australians; the goldrush and mining; Chinese on the goldfields; the regions' development; surrounding towns; prominent early citizens; 20th century Castlemaine and much more.
The museum also boasts a wonderful collection of historical artworks, photographs, costumes, decorative arts and objects specifically relating to the Mount Alexander district.
The display includes a collection of decorative enamelled metalwork by Stanley J. Ellis, a local craftsman and teacher, covering the period from the 1930s through to the late 1950s.
Conservation Studio
The Gallery and Museum is the only Victorian regional gallery with a studio where the latest conservation treatments and technology are available. It is staffed by a fully qualified and experienced conservator. The Curator, Kirsten McKay can be contacted for advice and restoration services.