Castlemaine State Festival, Victoria's premier regional arts event.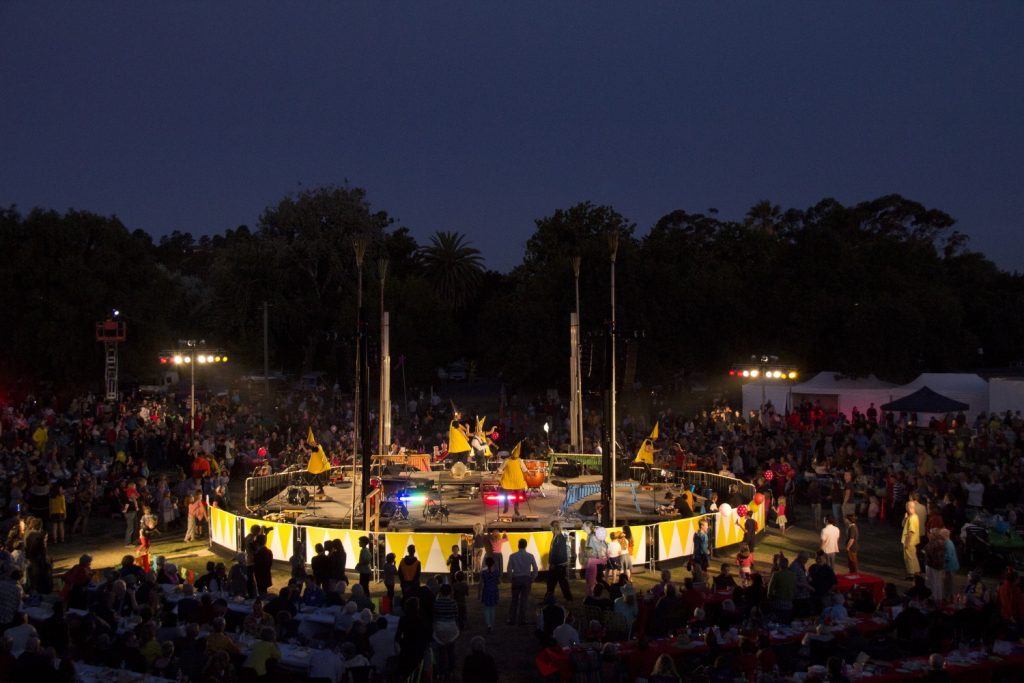 The Castlemaine State Festival holds the unique title as Victoria's first ever arts festival.
Founded in 1976 and held every two years, March 2017 will see this ten-day event continue its acclaimed reputation for celebrating the visual and performing arts, including a rich music program.
2017's festival will once again play host to over 50 international artists, flying in from around the globe and bringing with them a treasure trove of cinema, dance, visual and performance art.
Castlemaine is also the secret home for a large number of Australia's leading artists and the festival celebrates their unique contribution in arts as diverse as printmaking, ceramics and theatre. Through the festival's open studios program you are invited to meet these artists in person in the places they create their work.
Hosting an array of warm, friendly accommodation options, Castlemaine, founded on the gold rush spirit of adventure, has always welcomed those willing to chance their arm and experience something new, why not you?
See the Castlemaine State Festival's website for more details
17- 26th March 2017